Exceptional Detailing
We're experts in eliminating salt, droppings, bugs and other grime that, overtime, can degrade the surfaces of your yacht. We're also sticklers for detail and take the time to clean under hatches and finish the wash with a chamois dry to prevent water spots.
Window Coatings and Enclosures
Saltwater and sun can do a lot of damage to marine windows. We have a professional line of products to handle the specific care and warranty requirements of windows and common enclosures such as Isinglass, Strataglass and EZ2CY.
Teak Care
We employ an arsenal of tools to seal, brighten and clean teak decks including stripping and brightening systems, Semco and teak oil. We take pride in our ability to preserve the life and natural beauty of wooden surfaces.
Yacht Finishes
We also specialize in extending the life of yacht finishes such as Gel-Coat and Awl-Grip, all of which require specific care. We're well versed in the warranty requirements of most products and will recommend the protectant best-suited to your needs.
Stainless, Aluminum and Chrome
Your yacht will sparkle when we've completely polished and protected its metal surfaces. Our techniques will actually help reverse the harmful effects of salt water.
Dive Services
We thoroughly remove all growth and debris from the bottom paint to ensure your boat runs efficiently and safely. We replace anodes and for yachts that are moored we also service chains and blocks.
White-Glove Interior Cleaning
No job is complete without a thorough washing of the spaces you occupy most. We take care of everything, including the head and engine room.
General Labor
If it's not listed above we probably still do it, including services such as propeller work, line removal, carpet cleaning, bilges, etc. Read our FAQ's or contact us if you're still curious about what we offer.
---
We're available for one-time appointments or regular service.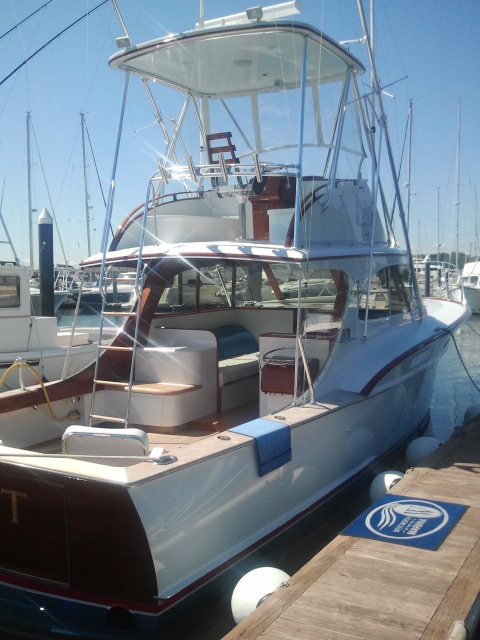 Sign up today...
Contact ACYS to arrange your cleaning, detailing and diving services and let us make your boating season a breeze. Our estimates are free and without obligation.
> Request more information
Connect with us on...